Suitable for a girls' trip! And a couple's date! Enjoy the King of ZAO Tour (Spring-Autumn)
Interviews Model Courses Shopping
Shops and photography spots in the Togatta Onsen.
Start of the town walk♪

【 Okama Crater of ZAO 】

Miyagi,Zao-machi Togatta-gun, Kuraishidake National Forest
※Not open to visitors from early Nov to late Apr due to winter closure.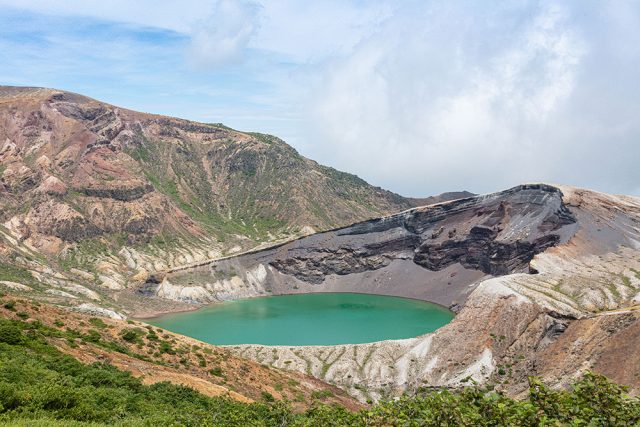 On clear days, the beautiful emerald green surface of the lake can be seen.
Near the parking lot at the end of the Zao High Line is the Zao Summit Rest House, which has toilets and a restaurant.

【 ZAO BOO 】

Miyagi,Katta District, Zaō, Togattaonsen Nakamachi9-1
Opening hours 11:00-17:00
Closed Thursdays (open if Thursday is a public holiday)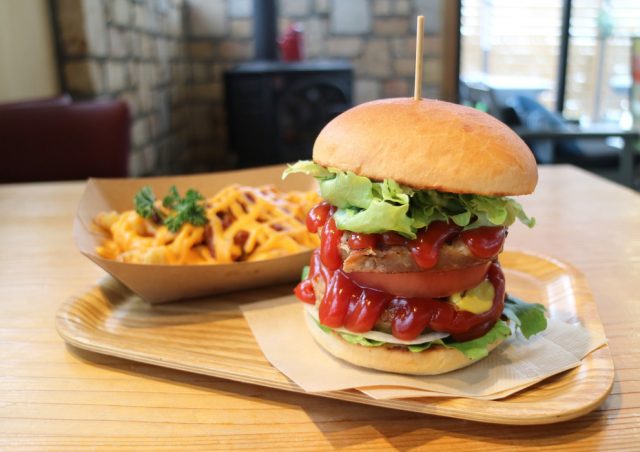 ◆No. 1 Zao Boo Burger & Chilli Cheese Fries
This is the ZAO BOO burger.The juicy patty with ketchup & mustard will have you devouring it in no time! The chili cheese fries and the hot cheese are all tangled up in the dusty fries. You won't be able to stop!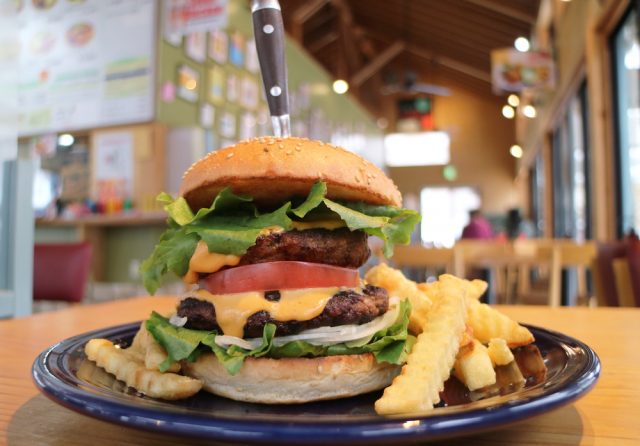 ◆KONG BOO Burger - a stunning volume!
Two patties, each weighing a whopping 150 g each, made from a mixture of ground Zao pork and Zao beef! The Southern sauce and sliced onions are a perfect accompaniment to the patties. Satisfying in both appearance and weight!!!

【 808.mini ikoma farm 】

Miyagi, Katta District, Zao, Togattaonsen Nakamachi, 31−1 patio
Opening hours 12:00-16:00
Saturday, Sunday and Holiday 11:00-16:00
Closed Wednesdays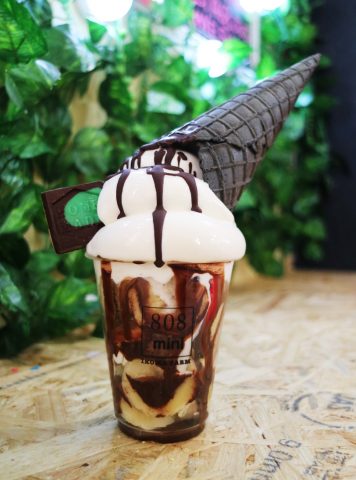 ◆It's dropped! OMG! Chocolate banana ice cream!
A combo of plate and chocolate, for banana lovers!
Soft ice cream dropping over the top, a parfait with an impact both in appearance and in the name!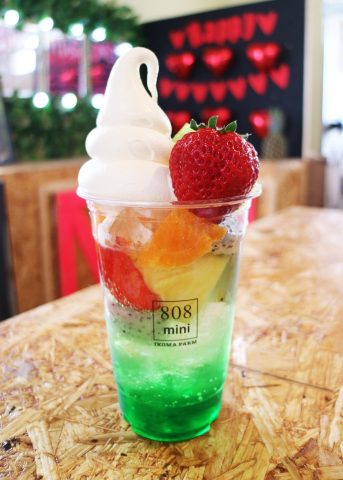 ◆808 float
An eating melon soda with big chunks of fruit!
Those fruits taste juicy and BIG!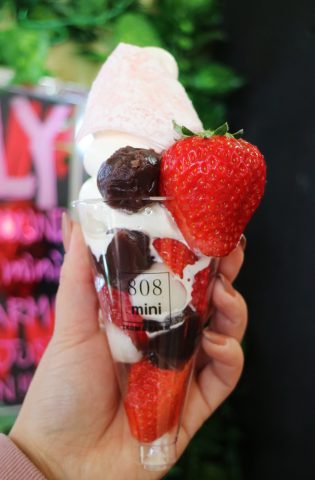 ◆Salted Strawberry Daifuku parfait (limited period: on sale Dec-May).
The combination of strawberry, sweet bean paste, and salted soft-serve ice cream is irresistible…
The diverse textures and the mild acidity of the strawberries bring out the sweetness of the bean paste, filling your mouth with happiness ♡
Togatta Onsen Hiking・・・

【 Zao hot-spring pudding 】

Miyagi, Katta District, Zao, Togattaonsen Kotobukicho, 8
Opening hours 10:00-17:00
Closed Tuesdays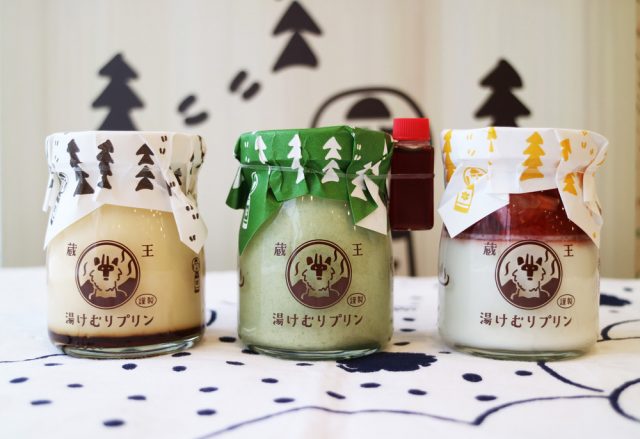 ◆A special pudding made with eggs from the town of Zao
The creamy, rich taste grabs the fan's heart of all ages.
From left to right: Old-fashioned pudding' made from whole eggs;Okama pudding, inspired by Okama Crater of ZAO, in which you can taste Zunda; Zao cream cheese pudding (strawberry) made from strawberries picked in Togatta.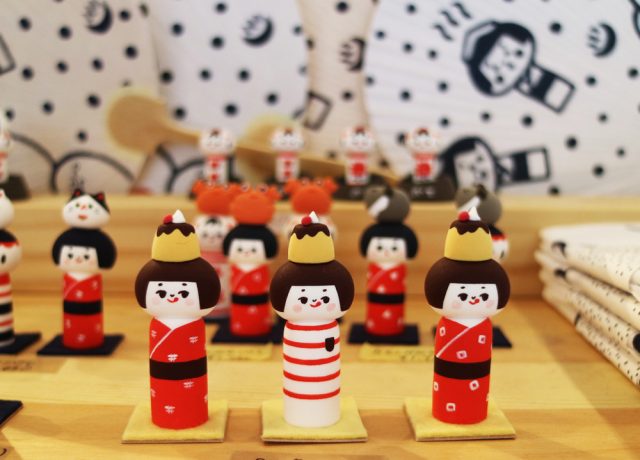 ◆Marucoro chan
Each Marucoro chan is individually handmade.
Its soft and lovely expression is so soothing.

【 Yoghurt workshop Atreyu 】

Miyagi, Katta District, Zao, Komurasaki, Mukaibara−68−1
Opening hours 10:00-15:00, seven days a week.

The milk for yogurt is delivered to the workshop within 30 minutes after milking.
And the yogurt is unique to the farm with the original flavor of raw milk.
The only yogurt in Japan with Greek-derived lactic acid bacteria and a particular focus on low-temperature & long-time issuance, the yogurt is mild and full-bodied.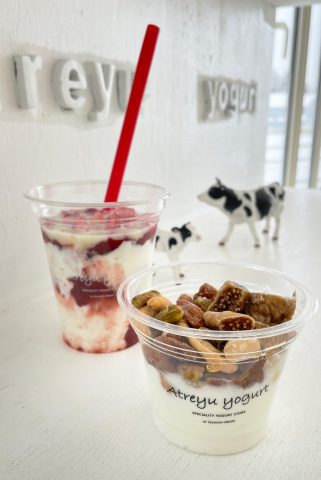 From left to right:
◆the most popular 'mixed berry yoghurt'
◆ 'nut and fig yogurt' with a diversity of textures.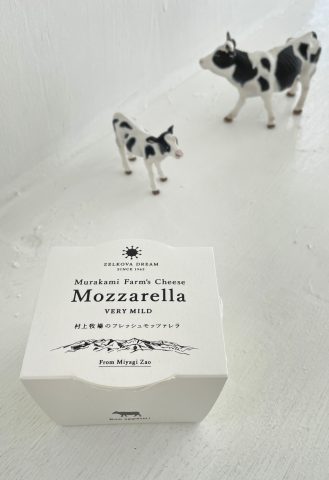 ◆100 g fresh mozzarella,
It's so smooth that even people who don't like cheese can eat it. A yoghurt-like mozzarella cheese.

【 Minna-no, a direct produce market 】

Miyagi, Katta District, Zao Hirasawa, Tanaka-188
Opening hours 9:00-17:00, seven days a week.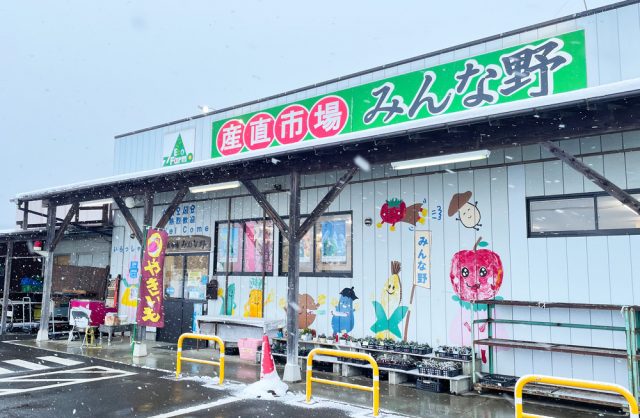 After plenty of fun in Zao Town, go shopping at Minna-no, a produce market.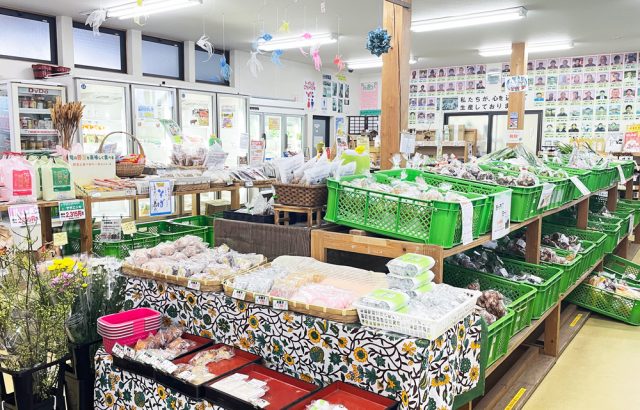 Fresh seasonal vegetables, rice and fruit from Zao Town, handmade rice cakes and pickled plums, you can buy safe and secure agricultural and livestock products from the producers.
Attractive destinations that will satisfy both the stomach and the mind are fun for singles and families alike.
Come and visit us in Zao Town!