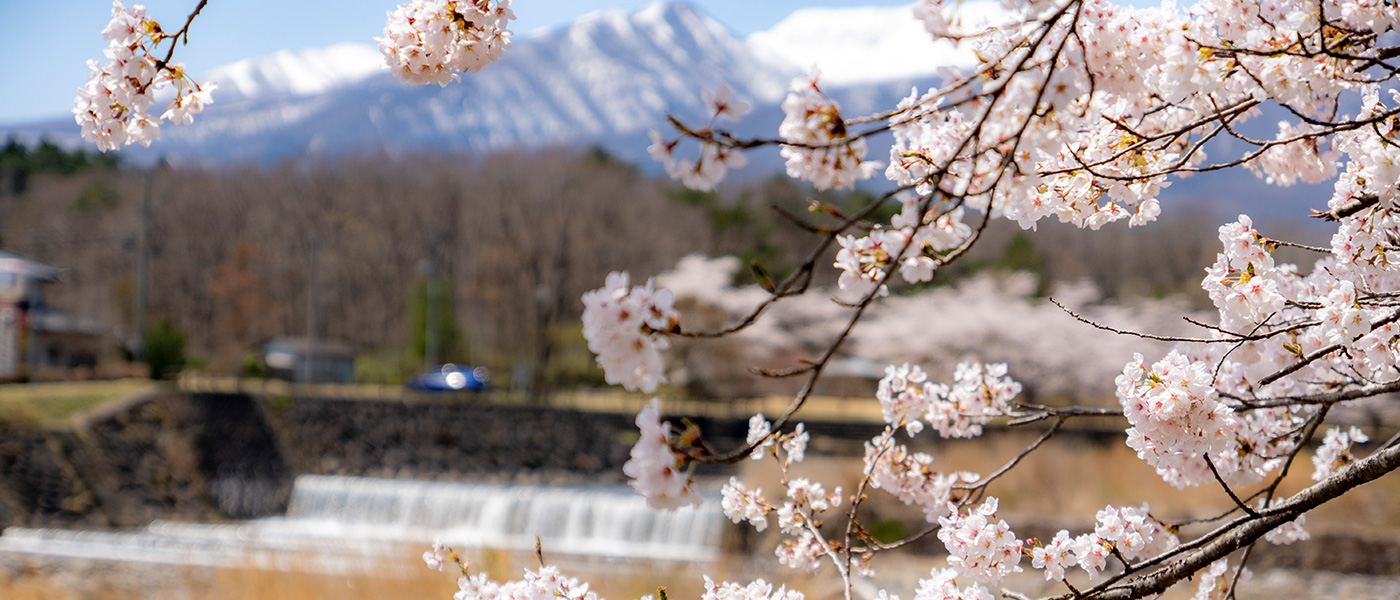 Spring flowers in Zao
Daffodils in Zao
Yellow carpets appear on the slopes
The slopes of Miyagi Zao Eboshi Ski Resort located in the town of Zao will be fully covered with daffodils in May after the end of the ski season!
These are ultimate spring views for photos which show as if yellow carpets are spreading over the hills.
Best time

Mid-April

Photographing tips

It is good to both zoom in and zoom out when taking pictures. There is no doubt that photos with any cut will turn out well.
You can also take interesting pictures from the top or as if the frame is flying off a yellow carpet.
Cherry blossoms in Zao
A hidden cherry blossom spot from where you can see the snow on the summit of Mt. Zao together with blooming cherry trees
Many cherry blossoms grow throughout the town of Zao giving pink accents to the town when in spring, but these two spots are especially suitable for photographs.
Best time

Late April

Photographing tips

The Matsukawa river that flows through Togatta Onsen and cherry blossom trees. Mt. Zao that gently envelops them offers superb views.
Best time

Late April

Photographing tips

The recommended composition is to capture the cherry blossom trees that are lined up straight toward the snow-peaked mountain.
Rose Garden
A rose garden where approximately 400 types of roses bloom.
There is a rose garden that boasts about 400 types of roses, totaling around 1800 plants at one corner of the Zao Cheese Factory (Zao Dairy Farming Center), a place that is often packed by local and international tourists.
See various types of roses in full bloom during the season, and enjoy the mesmerizing fragrances of some unique roses, such as the English Rose and Old Rose.
Best time

Early June

Photographing tips

Look down and feel surrounded by colorful roses.
It is also recommended to imagine a garden located abroad when you sit at a garden table while taking a rest.