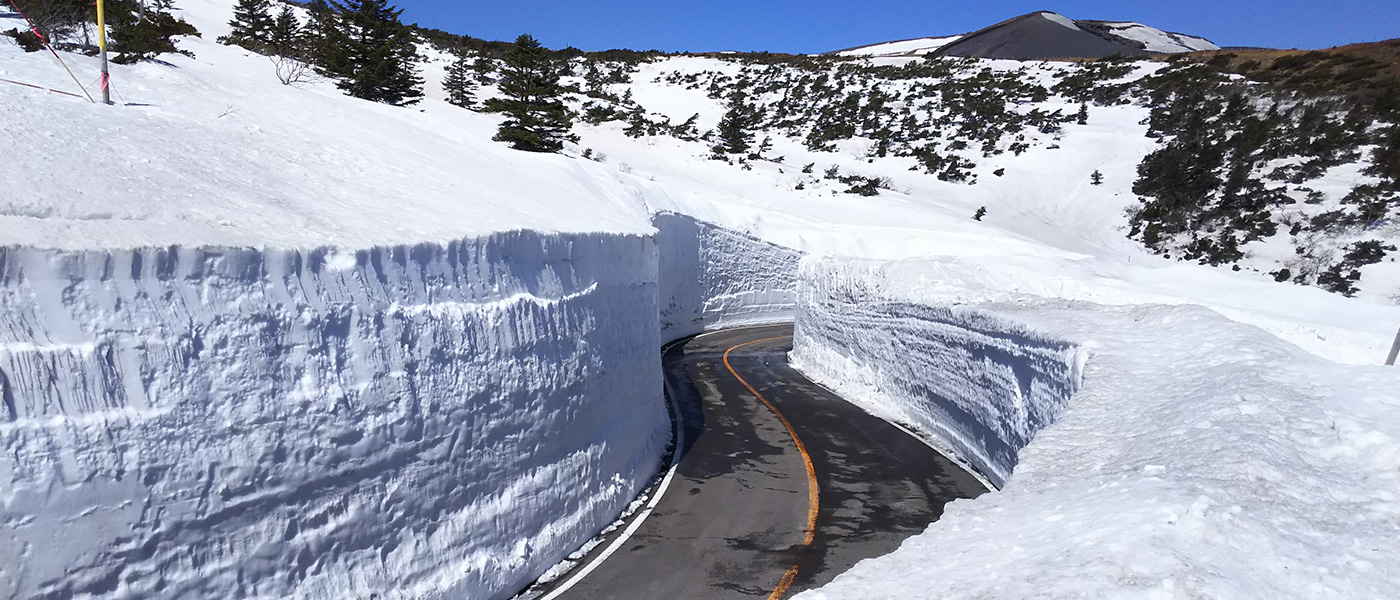 Spring events in Zao
The Zao Snow Corridor
The limited-time pure white snow walls
You can enjoy the ride while watching the "Snow Corridor" towering along the road during the end of April once the Zao Echo Line is open after the winder is over.
It is about 9 meters at its highest point and you can enjoying watching the formidable snow walls.
The period is limited until the time when the snow melts away!
Time

Late April

Highlight

The contrast between the white snow and the blue skies seen through the snow walls is fantastic.
Zao Hill Climb Eco
Tohoku's only hill climb through Zao by bicycle
Zao Hill Climb Eco is a mountain bike road race with 1,334 meters in elevation and 18.7 kilometers in length held at the Zao Echo Line and the Zao High Line.
At the beginning the course you can see fresh greenery and as the altitude rises you can enjoy snow in the mountains, the snow walls, the food and nature .
Event dates

Mid-May

Details